Financial Aid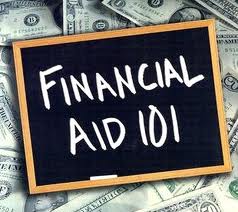 Approved Real Estate Academy is considered the best in Southern California, not only because of the quality of the real estate education provided, but also the value. Now with a full 110% Moneyback Pledge*, and scholarships available, getting your real estate license has never been easier or more affordable.
Estate License Course Scholarships Available or Tuition Reduced!
Most of us know that scholarships are available at Colleges and Universities, but did you know that you can tap into big savings on your real estate license course, through scholarships available right here at ApprovedRealEstateAcademy.com?
Thanks to programs that promote excellence in real estate education and the real estate profession, scholarships are regularly made available to all ApprovedRealEstateAcademy.com Real Estate Pre License students who register for the Real Estate Salesperson License Course.
Don't pay too much!
If you are thinking about taking a Real Estate License course, why not register now for the #1 course in Southern California with the highest first-time pass rates, and let these scholarships help you lower your tuition, and give you BIG SAVINGS today!
To see the scholarships currently available and how much you can save, send us an email at Jim@ApprovedRealEstateAcademy.com.
Pass or We Pay – 110% Money Back Pledge
Included in our educational program is a ApprovedRealEstateAcademy.com Fast Track package with our ExamPrepMaster practice exam system. Any student that has completed the course and the ExamPrepMaster practice exam system as described (referto EPM requirements), and does not pass their real estate Salesperson's licensing exam with the State of California on their first attempt will receive a full refund PLUS an additional 10% for a total of 110% of the purchase price returned. The 110% "Pass or We Pay" Money Back Pledge is applicable to the Salesperson's pre license course.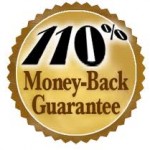 If you fail the State of California exam on your first attempt simply send us a copy of your State of California failure notice and we will promptly issue you the refund plus 10%. For more information about why the Fast Track packages with ExamPrepMaster prep produce better first time pass rates,
i