Approved Real Estate Academy Mentor Program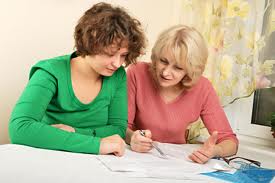 The Approved Real Estate Academy Mentor program is designed to offer Realtors brand new to the industry a hands on learning experience that will jump start them into success. The quote "We don't know what we don't know, and we don't know that we don't know it." is so true to real estate. The Keller William Realty mentor program is free to all students.
At Approved Real Estate Academy and Keller William Realty, a large part of our company culture is to help each other grow and to support each others progress. The mentor program is designed to give some of our more experienced agents an opportunity to share all that they have learned, and for the newer agents to feel like they have someone who's right by their side supporting them. Although our agents go through the classes we teach about how to fill out the forms, how to show property, how to properly price a property, etc, when it comes to the first few times actually doing it for a client, its nice to have someone with more experience right there. It's also a benefit so we can make sure our clients are handled properly and given accurate information and top notch service. There is no cost to have a mentor at Approved Real Estate Academy, and we reward our mentors for being a part of the program.
Who benefits from mentoring? Everyone! In fact, current research in mentoring literature indicate that all parties gain from mentoring relationships – mentors, mentees and organizations. It's no wonder that many successful real estate firms have realized the benefits of establishing a mentoring program. And, in turn, many successful agents have realized the benefits of working with a mentor.
The Keller Williams Realty mentors help you stay committed and accountable to your real estate goals so that you can accelerate your business success. If you would like to learn more about the Approved Real Estate Academy Mentor Program call our Director Jim Forde at 714-875-0979 or email him at Jim@ApprovedRealEstateAcademy.com
What makes Approved Real Estate Academy different?
Their are many Real Estate Schools in Southern California. What makes Approved Real Estate Academy different is we are part of Keller William Realty. We simply do not make our income selling agent coaching, mentoring and training programs. We are the TOP AGENTS in the real estate sales business today who enjoy mentoring other agents. Whether you are a new or seasoned real estate agent, our mission is to coach, teach and train you how to dominate your real estate market by sharing with you the sales techniques and strategies we use generate and nurture leads (buyers and sellers) right to the closing table.
Our coaching, mentorship and training program utilizes a mixture of Real Estate Marketing How To Generate Leads, Point Of Sale Traditional Real Estate Marketing and Internet and Social Media strategies. In short, we train, coach, consult, and teach "other" real estate agents how to become successful business owners, not just real estate agents. We feel that there's a BIG difference between being just a sales agent (self-employed, independent contractor) and running a real estate sales business and we will teach and show you that difference.
Real Estate Coaching Programs
Your wants and needs will be inevitably different from other real estate agents. We will provide you with a customized, tailored program just for you. We offer One to One Real Estate Coaching and Training. Just call our Director, Jim Forde at 714-875-0979 for a detailed outline of the coaching and mentoring services we offer real estate agents who want to take their real estate sales business to the next level or simply keep it on track.
It doesn't matter if you are a new, seasoned real estate agent or real estate broker of a large firm. Our real estate agent mentoring – coaching program will provide you with the perfect life work balance program that will help you achieve your personal and business goals.
Our motto is simple: A little bit of personal attention goes a long way! That's way we deliver: the one to one coaching experience at an affordable price.
At Approved Real Estate Academy  and Keller Williams Realty, we have an experienced and successful real estate agent coaching staff  that will deliver the specific knowledge and training you need to acquire the skills that are necessary to help you dominate your marketplace.
Imagine if you do not sign up for our mentor program that is free. How much time, money and energy might you lose by not having a coach or mentor to help you accomplish your goals? The average real estate agent and Realtor alike does not survive in this business because of the market, but because he or she does have a long term strategy coach/mentor to help new or seasoned agents generate leads on a consistent basis.
Approved Real Estate Academy
4010 Barranca Pkwy., Ste. 100
Irvine, CA 92604
Phone: 714-875-0979
Email: Jim@ApprovedRealEstateAcademy.com
MAILING ADDRESS
Approved Real Estate Academy
PO Box 4163
Tustin, CA 92781