Free Career E-Book Bonus!
"Finally, a real estate career e-book that tells it like it is. To any real estate professional who doesn't want to be mired in the mediocre I say, whatever you do, get your hands on this e-book, now!"
Anne I., Real Estate Broker
"Without a doubt, the single most important e-book in my professional library – because it works. A must for every agent starting out."
Kathy M., Real Estate Salesperson
By signing up now for Real Estate Exam Master during this special promotion, you'll also receive the popular career e-book "Licensed to Soar" by Geoffrey Thompson, absolutely FREE.
Picking up your copy of "Licensed to Soar" is easy.
After you've completed all the Practice Exams on Real Estate Exam Master and have sat for your state's licensing exam, simply come back here to our Approved Real Estate Academy website, log-in, and fill out our short Customer Survey.
This survey only takes a minute, and on it we will ask you just a few questions about what you did or did not like about Real Estate Exam Master and Approved Real Estate Academy, what you would improve, etc. Then at the end of the survey, we'll ask you to contribute a comment to the Forum for your state.
By way of saying 'thanks' for completing the survey, our gift to you is an instant copy of the e-book that everyone is talking about, absolutely FREE. Once you finish the Survey, you'll immediately be directed to the download page to pick up "Licensed to Soar" at no charge. It's yours to keep, and if you follow Thompson's proven formula to help you stand out from the crowd in your real estate career, you'll be SOARING in no time!
Read Sample Pages from "Licensed to Soar"
Don't become one of the statistical casualties of the real estate industry! Yes, you can be highly successful in real estate, and you can earn incredible income in this field- today more than ever before- with one caveat. Whatever you do, do not follow the methodologies of the majority of other salespeople, and do not believe the self-serving propaganda of the majority of other Brokers. Carve your own, individual path, with the techniques and tools revealed in this e-book, and you will rise above the crowd and build a high income real estate career… that will last.
What this short e-book is designed to do is simple and straightforward: Help you to avoid the traps and trouble that so often beset new agents, and, put the tools into your hands today that will help ensure a long-term, profitable business tomorrow and for years to come. Far too many licensees enter the exciting field of real estate with lots of ideas, hopes, and expectations, only to find themselves a year later disillusioned and deflated– because they were advised on a "one-size-fits-all" marketing approach that did little to serve their needs, but did much to increase the income of others. Sadly, statistics show that, after the first year, there are more new licensees who leave the industry with only their clipboards and blazers than those who stay and succeed. Licensed to Soar is determined to help you not only be one of the latter, but become one of those who soars high above the rest.
To succeed in the real estate industry, as you mark your career path, it is imperative that you understand and wholeheartedly reject a "bigger-and-broader-is-better" mentality and embrace a strategic market plan that is uniquely and effectively your own.
Licensed to Soar is designed to help you reject the tired and traditional mass marketing techniques that are still so prevalent in real estate, and instead, to encourage you to embrace a new, more highly effective strategic market plan that is:
Focused, rather than broad;
Personal, rather than team-oriented;
Exclusive, rather than inclusive;
So specifically "you" for a precisely differentiated market that no one will ever mistake you for the other guys in the blazers.
Chapters include:
Why Brands, Blazers, And Business Cards Aren't Enough
Your Formula For Success
Differentiating Yourself From The Rest
Finding Your Unique Market
The Best Tools To Build Your Business…Fast
Business-Acceleration Secret #1
Business-Acceleration Secret #2
Business-Acceleration Secret #3
Advanced E-Marketing
Pass or Don't Pay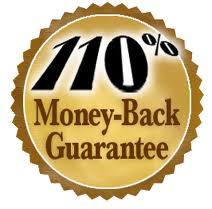 If you don't pass the sales exam the first time, we send you your money back. Period. More.

Real Estate Exam Prep Master
Real Estate Exam Prep Master was designed and developed by the same team that practically introduced online education to the real estate industry in 1996. Today, Real Estate Exam Master is available to help you pass your California real estate exam by your local Orange County, California company Approved Real Estate Academy.
Approved Real Estate Academy
4010 Barranca Pkwy., Ste. 100
Irvine, CA 92604
Phone: 714-875-0979
Email: Jim@ApprovedRealEstateAcademy.com
MAILING ADDRESS
Approved Real Estate Academy
PO Box 4163
Tustin, CA 92781