FAQ's
Frequently Asked Questions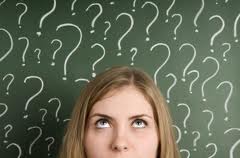 Q. Why Do More Real Estate Pre-License Students Choose Exam Prep Master?
A. Approved Real Estate Academy' Exam Prep Master is backed by the fastest growing online real estate training company in Southern California, with unique license exam wisdom and insights that only come from years of experience teaching Pre-License courses – and from helping  students from all over Southern California pass their exam the first time. Exam Prep Master then takes this bank of test-taking knowledge, and synthesizes it down to the most important practice exam questions and subjects that are currently being used and tested in your state – providing you with EVERYTHING you need to know to take and ACE your real estate exam the first time—GUARANTEED!
Q. I Get More than a Bunch of Questions and Answers, Right?
A. Absolutely right. When you choose Exam Prep Master you are availing yourself not only to the latest proven test questions most likely to show up on your state's licensing exam, but also to the largest wealth of proven tools and training aids available in the industry- all for one low fee. Included in your package is your Practice System, which ramps up your practice exams in levels of difficulty as your proceed; your own Training Calendar which allows you to set your own training skedule, and THREE Exam Format options, which includes the popular "© Coaches' Commentary" option that customers from coast to coast tell us was like having their own real estate instructor advising them throughout their practice.
Q . What Else Do I Get?
A. when you tap into Exam Prep Master's wealth of exam prep tools, you'll also get all the most important math cases, actual exam questions, and the same tricky phrasing and wording that you'll see on the real exam, so there won't be anything you aren't prepared for on the day of your exam! You'll have both the wisdom and confidence to ace the test the first time- because you will have seen it all before.
Q. What's Your Track Record?
A. ApprovedRealEstateAcademy.com  award-winning online education and exam system has helped scores of people everyday take and ace their California State exams the first time – ApprovedRealEstateAcademy.com is consistently have ranked #1 above all competitors as having the highest percentage of first-time passers. Today, all that wisdom and California State-specific knowledge is at your fingertips-right here at Exam Prep Master.
Q. Does Exam Prep Master Replace Real Estate Licensing schools or Textbooks?
A. No. While Exam Prep Master's Test Banks, Tools, and Resources include the most current topics, and many of the same tricky questions you'll need to know to pass your exam, you will not be taking a course per se. Exam Prep Master is uniquely equipped to prepare you to pass your real estate exam the first time, and works in harmony with other education and training resources you are using.  California mandates that, if you have not been licensed before, you take some form of classes or training before you can take your licensing exam, whether that be in the form of a correspondence course, textbook, live classroom, or online course. But Exam Prep Master picks up where all those resources leave off, focusing solely on prepping you for exam day, so that you'll never have to return to the testing center again.
Q. What if I only want to practice taking the "State" questions?
Exam Prep Master not only allows you to do it, we encourage it. Real Estate Exam Master exclusive California State-Only practice exam questions, updated to reflect the most current law changes, are expressly designed to sharpen your skills when facing those tricky state law, rules and regulations questions unique to your state only. While all practice exams have state-specific questions in the mix, the  California State-Only exam allows you to focus exclusively on this all-important area, with no National questions included. Many of our customers have told us that this feature alone was what put them over the top on exam day.
Q. I only need to take the state portion of the exam. I don't need to take the national part of the exam. Will this program work for me?
Yes. But keep in mind, this program is primarily designed for those seeking their initial real estate salesperson's license. This program has one state only exam with the rest of the exams being 80% national and 20% state questions combined.
Q. How Similar to the Licensing Exam Content in my state are the Practice Exams on Exam Prep Master?
A. In short, VERY similar. All of Exam Prep Master's material has been written by us based on the most CURRENT testing patterns in your state, reflective of the LATEST and most recently passed laws, to best simulate what you will need to know when you take the state licensing exam, in both the National and the State portions. All of our content, including the practice exam questions, explanations and feedback about every answer, are designed to tune you up to pass the test the first time, and are borne out of over 20 years of certified classroom and online experience teaching students of all ages to pass their exam the first time.
Q. Why is all this Exam Practice, Tutoring, and testing experience necessary?
Research has proven that the key to passing your real estate exam is not knowing the most information, but knowing the right information. Real Estate License Schools and some better textbooks can prepare you with the right information. But there are no schools or textbooks that can give you enough test practice, with the latest test questions, delivered to you in a way that really prepares you to take and pass the real estate exam the first time. This is especially true now, since the state's exams have been getting more complex and difficult over the past few years.
What's even more trying is that many of these resources dish out so much excess information that will not appear on your exam, you'll end up over-saturated with knowledge, but short on wisdom. Research has illuminated the fact that those who fail the test the first time, are usually those who know a lot about real estate, but who don't have enough practice and experience in taking the exam – or completing it on time. So the secrets to success in passing your real estate exam the first time are simple:
1. To enter the exam confident that you know what you will be tested on, as well as what you won't be tested on, and
2. To enter the exam with 100% confidence that there is nothing you haven't seen or practiced before!
Exam Prep Master then, in a way, is your personal online "exam practice boot camp" – with only one goal in mind – getting you so tuned up and equipped for your exam that it will be impossible for you not to pass the real estate license exam first time!
Q. Do I need to install any software or download any programs onto my computer to use Exam Prep Master?
A. No. Exam Prep Master is designed so that all you ever need is an Internet connection. You will never have to install any software on your computer to use Exam Prep Master, you will not have to wait for CD-Roms or other programs to be delivered to you by mail, and you will not have to have special "viewers" to use Exam Prep Master. If you have an Internet browser and are connected to the Internet, you're set.
Q. Specifically, what are the minimum requirements I'll need in order to use Exam Prep Master?
A. Exam Prep Master was designed to work for anyone who wants to use it. All you need is a computer, an internet connection and browser software and you are ready to go! There is no special software to download or install.
Q. Do I need Cookies enabled on my browser for the Real Estate Exam Prep Master to work?
A. No cookies are permanently stored on your computer. They are however used during registration and to store some information while you are using Real Estate Exam Master.
Q. How soon and how long can I use the program?
A. You have immediate access after registering online. You then have 150 days from the date of registration to use the program with full and unlimited access.
Q. What if I want more time to use the program?
A. You can purchase a 30 day extension easily from inside your account at any time.
For More Information Contact:
Jim Forde
Director
Approved Real Estate Academy
4010 Barranca Pkwy., Ste. 100
Irvine, CA 92604
Phone: 714-875-0979
Email: Jim@ApprovedRealEstateAcademy.com
MAILING ADDRESS
Approved Real Estate Academy
PO Box 4163
Tustin, CA 92781