Tips for Mentoring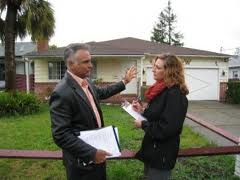 Find someone you respect and trust. Integrity and character are the most important qualities to look for.
Look for a person who's interested in a relationship. A mentor needs to be open and willing to relate to you, since you'll eventually discuss both professional and personal issues.
Focus on a mentor who has the willingness to spend time with you. A lack of time is the No. 1 reason people give for not wanting to mentor others, says Jim Forde, Director of APPROVED REAL ESTATE ACADEMY. You can help by being flexible and fitting into your mentor's schedule.
Look beyond your door. Although a top real estate practitioner may be a great mentor, you can also learn about business principles, and perhaps get a new perspective, from an outsider.
Don't expect the mentor to be a magician. Mentors can give you new insights, but they won't solve all your personal or business problems. A good mentor will direct you to other sources of assistance for special problems.
Opt for openness. Good mentors let you into their world, sharing both professional and personal triumphs and failures.
Don't expect instant results. Mentoring is a journey. As long as you're learning something you didn't know before, the mentoring relationship is working. Persevere. "Mentoring takes as long as it takes," says Jim Forde, Director of Approved Real Estate Academy in Irvine, CA.
Approved Real Estate Academy
4010 Barranca Pkwy., Ste. 100
Irvine, CA 92604
Phone: 714-875-0979
Email: Jim@ApprovedRealEstateAcademy.com
MAILING ADDRESS
Approved Real Estate Academy
PO Box 4163
Tustin, CA 92781