Sign Up For Real Estate Clases
It's easy to be come a California Sales Agent.
Just follow the following steps.
Step 1
Sign up for 10 week Live Sales, Marketing and Live Interactive Study Group. Only $259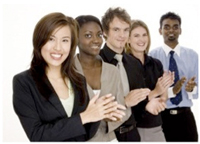 At our live study group you will meet students just like you. Most important our study groups are lead by the training faculty and executives at Approved Real Estate Academy.

The study group meets 3 hours each Wednesday for 10 weeks.  With Approved Real Estate Academy study group you are never alone. Our study groups keep you on track to get your on line courses done in 18 days. Have a problem with a question, just bring it to the study group or call your instructor direct.
In addition to having fun and getting a great education you will be working with your fellow students that will shortly be your fellow agents. Networking and working with your fellow agents is the "key" to success in the real estate business. You will quickly find that this is a "contact" business and the more contacts you have the better you will do.
Study At Your Own Pace with Approved Real Estate Academy
In order to obtain a real estate license in California you must complete a total of 135 hours of course work. Every potential licensee must take California Real Estate Principles (45 hours) as the foundation course.
The California Real Estate Practice (45 hours) as the real-world application course.
Your last course is California Real Estate Finance (45 hours) to complete the minimum required 135 hours.
Step 2
Pick you first course based on the dates below that you will be starting your educational journey on.
Please note that the California Department of Real Estate makes you take one class at a time. You can not sign up for the next class until your first class. Although you may go faster you can not start your next class for 18 days.

How to enroll
Our experience is working with agents and students for over 19 years has show that yes you can study on your own. But studying in groups helps students learn how to pass the real estate exam more effectively. More than 19 years of academic research has consistently demonstrated that fact. At Approved Real Estate Academy our experience confirms the academic research.
Decades of research by educational psychologists has shown that when students work together in collaborative teams in classrooms, they learn material better than when they sit alone at their desks.
With the above in mind, we feel that the networking, working with experienced agents and the group motivation for 18 weeks will make the $249 a real bargain.
Except for our Live Study Group, The California Department of Real Estate requires that you only take one of the required classes at a time. When you start the program will determine which class you take first. This is also important as the class that you take will sync up with the lessons in our study group
START HERE
Courses approved by California Department of Real Estate Sponsor ID: S0587

We have found over the years is to break our education down to three parts.
Students acquire a comprehensive understanding of real estate investment, development, and management, with an emphasis on the necessity of smart, sustainable development.
Students are trained both in theory and application as they are guided by a faculty composed of practitioners drawn from the region's leading investment, development, law, architectural, engineering, and planning firms. A supportive network of alumni and business professionals is available to students throughout their course of study.
The Approved Real Estate Academy Mentor program is designed to offer Realtors brand new to the industry a hands on learning experience that will jump start them into success. The quote is "We don't know what we don't know, and we don't know that we don't know it." A large part of the Approved Real Estate Academy culture is to help each other grow and to support each others progress.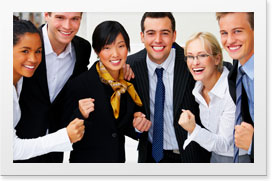 The mentor program is designed to give some of our more experienced agents an opportunity to share all that they have learned, and for the newer agents to feel like they have someone who's right by their side supporting them. Although our agents go through the classes we teach about how to fill out the forms, how to show property, how to properly price a property, etc, when it comes to the first few times actually doing it for a client, its nice to have someone with more experience right there. It's also a benefit so we can make sure our clients are handled properly and given accurate information and top notch service.
There is no cost to have a mentor at Approved Real Estate Academy, and we reward our mentors for being a part of the program.
Who benefits from mentoring? Everyone! In fact, current research in mentoring literature indicate that all parties gain from mentoring relationships – mentors, mentees and organizations. It's no wonder that many successful real estate firms have realized the benefits of establishing a mentoring program. And, in turn, many successful agents have realized the benefits of working with a mentor.
The Approved Real Estate Academy students participate in internships that provide hands-on experience.
For more information, contact the Approved Real Estate Academy, Office of Admissions at 714-875-0979 or Jim@ApprovedRealEstateAcademy.com.
Jim Forde, Director
Approved Real Estate Academy
4010 Barranca Pkwy., Ste. 100
Irvine, CA 92604
Phone: 714-875-0979
Email: Jim@ApprovedRealEstateAcademy.com
MAILING ADDRESS
Approved Real Estate Academy
PO Box 4163
Tustin, CA 92781