Safe Purchase Guarantee
Approved Real Estate Academy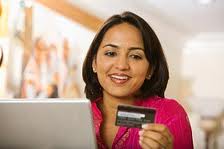 ApprovedRealEstateAcademy.com is committed to providing our customers with the highest level of excellence in Internet course distribution and training, and that extends to all online purchases and student record-keeping as well. Our secure socket layer (SSL) software is the industry standard and among the best software available today for secure commerce transactions. It encrypts all of your personal information including credit card number, name, and address, so that it cannot be read as the information travels over the Internet.
Using your credit card and purchasing online with ApprovedRealEstateAcademy.com is safe. In fact, we back every credit card purchase with our ApprovedRealEstateAcademy.com Safe Purchasing Guarantee:
We guarantee that every transaction you make at ApprovedRealEstateAcademy.com will be safe. This means you pay nothing if unauthorized charges are made to your card as a result of shopping at ApprovedRealEstateAcademy.com. See guarantee details below.
Approved Real Estate Academy proven Internet course distribution system has delivered safe, simple and secure online learning to thousands of Real Estate professionals and students. We are confident we will deliver more than you expect, and that your courses, certification, and online learning experience will perform as we promise – reliably, and repeatedly.
Guarantee Details:
1. Under the Fair Credit Billing Act, your bank can not hold you liable for more than $50.00 of fraudulent charges. If your bank does hold you liable for any of this $50.00, ApprovedRealEstateAcademy.com will cover the entire liability for you, up to the full $50.00. ApprovedRealEstateAcademy.com will only cover this liability if the unauthorized use of your credit card resulted through no fault of your own from purchases made at ApprovedRealEstateAcademy.com while using the secure server.
2. In the event of unauthorized use of your credit card, you must notify your credit card provider in accordance with its reporting rules and procedures.
For more information contact:
Jim Forde
Director
Approved Real Estate Academy
4010 Barranca Pkwy., Ste. 100
Irvine, CA 92604
Phone: 714-875-0979
MAILING ADDRESS
Approved Real Estate Academy
PO Box 4163
Tustin, CA 92781