Exam Prep Master System
It's All About Passing The Real Estate Exam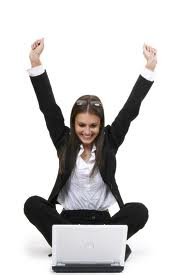 Why do less than 60% of all applicants on average in California pass their licensing exam the first time, while over 90% of Approved Real Estate Academy  students pass the first time? Thousands of salesperson candidates each year tell us that their secret wasn't in knowing the information, it was Knowing How to Pass The Exam!
Only Approved Real Estate Academy has ExamPrepMaster  that trains and prepares you to be at your peak performance so that no tricky question, nebulous answer, math calculation, state law, or exam-stress will surprise you come real estate exam day. Because only ExamPrepMaster has:
The "Peak Performance" Real Estate Exam Practice System that automatically sets your training pace and ramps up the difficulty-level of the Practice Exams you take over time – a critical element of your preparation unique to Real Estate Exam Prep Master.
Exam Prep Format Option –that gives you control over the form and format of your practice exams, and opens up the powerful, " Coach's Commentaries" option that customers from coast to coast tell us was the key to their success (Read Testimonies). Choose from Coach Format, Pace Format, or Power Format whenever you choose.
Plus, New for 2019:
All New and Updated Questions – All of our content, including all new state-specific questions, our "Coach's Commentary" explanations and answers and the rest are new, written by us, with latest state law and reg changes that seem to trip so many up on exam day. This means you get the most current reflection of what you need to know in your state today, to tune you up to pass the real estate license exam the first time.
New! Exclusive State-Only Practice Exams!
Included with your Real Estate License Exam Prep Master is an exclusive California State-only practice exam, with 120 of what we call the "killer questions" unique to California. These exams were expressly designed to sharpen your skills in the areas and subjects that your state is currently focusing on. While all Real Estate License Exam Prep Master practice exams contain a high percentage of state-specific questions, the California State-Only exam allows you to fine-tune your comfort level in this critically important area.
Let's face it, most of what is taught in real estate pre-license classes, courses, and training is designed to help you know what you need to know to be a qualified licensed real estate professional. What they do not teach is how to take, and pass, the real estate exam!
But with your access to Real Estate Exam Prep Master from ApprovedRealEstateAcademy.com, you have a ticket to first-time real estate exam success, with the most widely acclaimed, scientifically proven real estate exam practice system in California.  We are based in Irvine, California.  We know the California State Exam better that any one else.  California is our home.
Real Estate Exam Prep Master offers practice exams that prepare you to take and pass your real estate exam once you have completed your state mandated education. If you have not completed your pre-license course yet, visit the How to Get a Real Estate License page.
Today's Real Estate Exams are Brutal.
Because of the complex nature of real estate exams today, and the charge most testing providers have to make the exams as current and as difficult as possible, real estate knowledge, by itself, just won't cut it anymore. The fact is, the odds are against you if you only go in on exam day having taking the California  State mandated prelicense course. Research shows that in California, more than 50% of all candidates for license do not pass the real estate exam the first time.
Why? Because at the heart of it, we believe and this our personal thoughts only.  Real Estate agents believe that California  already have more than enough licensed real estate professionals to go around, and their goal now, by and large, is to try to keep the growth down. As a result, the real estate exam you take today is much more difficult, more demanding, and often more confusing than ever.
Whether you are taking your Real Estate Exam 2 days from now or 2 months from now, Real Estate Exam Prep Master from ApprovedRealEstateAcademy.com can guarantee that you will be prepared to pass or your money back! Real Estate Exam Prep Master was developed  help prepare Californians  to pass  the California state real estate exam. Our goal is to have one of the highest first-time pass rates in California.
Exam Prep Master System is included in the price of the course. One more reason to go with Approved Real Estate Academy.
Contact:
Jim Forde, Director
Approved Real Estate Academy
4010 Barranca Pkwy., Ste. 100
Irvine, CA 92604
Phone: 714-875-0979
Email: Jim@ApprovedRealEstateAcademy.com
MAILING ADDRESS
Approved Real Estate Academy
PO Box 4163
Tustin, CA 92781