About
Approved Real Estate Academy's Fast Track licensing program combines live class instruction in Orange County with online courses that are California state-approved and meet the required education hours. Exam preparation materials are included to help you succeed on the state exam.
Approved Real Estate Academy's Exclusive Fast Track Program
Fact: 90% of students who enroll in "online only" licensing courses don't complete the course
Fact: 80% of students who pass the state exam and receive a real estate license FAIL in the first 18 months
Most people are not prepared for, nor have any idea of what to expect when they decide to pursue a real estate career in Orange County.
Done right, it is the most rewarding career you can imagine:
You are your own boss
Have your own business
Extremely low barrier to entry – Less than $2000; compared to a franchise which can cost $1,000,000 or a college degree for $250,000+
Very low overhead and expenses
Very High Income Potential – $50,000 in your first year and $150,000+ annual income is very possible
Quality of life – Vacation when you want, with who you want, where you want…
That's the reality of real estate agents who have done it right. But done wrong, you have about a 20% chance of making it in real estate.
The MOST advanced real estate licensing program available!
All other real estate licensing companies do ONE thing; help you get a real estate license. However, having a real estate license doesn't make you money. Approved Real Estate Academy's advanced FastTrack program teaches you how to get your license AND how to make money with your license in Orange County. In fact, Approved Real Estate Academy FastTrack students often have commission checks waiting for them on the day they receive their real estate license from the State of California Department of Real Estate.
A Winning Combination
Approved Real Estate Academy is the leading real estate school to provide a convenient and flexible way to advance your career. Live classroom instruction, combined with online correspondence courses gives students a well rounded education in both licensing laws and career skills necessary to be successful in their real estate career. Live student support is available to students who need one-on-one assistance.
It's the perfect time to train for a career in the real estate industry. As home prices become within reach for many Orange County residents, the amount of sales activity will continue to go up — creating opportunity for licensed real estate salespeople.
*Contact us for information on school Scholarships, Grants and subsidies.
Get Your California Real Estate License at Orange Counties Best Real Estate School.
Not Just a Real Estate Course, An Entire Career Plan From Training, to Passing Your Exam, to Getting Hired.
Approved Real Estate Academy's program offers a very unique educational program that is the best of all worlds. As Approved Real Estate Academy works with the best real estate companies so our look to education is different than most real estates schools.
It's easy to be come a California Sales Agent.
Just follow the following steps.
We have found over the years is to break our education down to three parts.
Students acquire a comprehensive understanding of real estate investment, development, and management, with an emphasis on the necessity of smart, sustainable development.
Students are trained both in theory and application as they are guided by a faculty composed of practitioners drawn from the region's leading investment, development, law, architectural, engineering, and planning firms. A supportive network of alumni and business professionals is available to students throughout their course of study.
The Approved Real Estate Academy Mentor program is designed to offer Realtors brand new to the industry a hands on learning experience that will jump start them into success. The quote is "We don't know what we don't know, and we don't know that we don't know it." A large part of the Approved Real Estate Academy culture is to help each other grow and to support each others progress.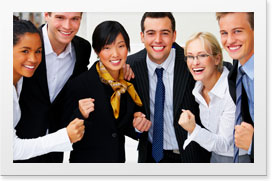 The mentor program is designed to give some of our more experienced agents an opportunity to share all that they have learned, and for the newer agents to feel like they have someone who's right by their side supporting them. Although our agents go through the classes we teach about how to fill out the forms, how to show property, how to properly price a property, etc, when it comes to the first few times actually doing it for a client, its nice to have someone with more experience right there. It's also a benefit so we can make sure our clients are handled properly and given accurate information and top notch service.
There is no cost to have a mentor at Approved Real Estate Academy, and we reward our mentors for being a part of the program.
Who benefits from mentoring? Everyone! In fact, current research in mentoring literature indicate that all parties gain from mentoring relationships – mentors, mentees and organizations. It's no wonder that many successful real estate firms have realized the benefits of establishing a mentoring program. And, in turn, many successful agents have realized the benefits of working with a mentor.
Approved Real Estate Academy students participate in internships that provide hands-on experience.
For more information, contact the Approved Real Estate Academy, Office of Admissions at 714-875-0979 or Jim@ApprovedRealEstateAcademy.com.
APPROVED REAL ESTATE ACADEMY
4010 Barranca Pkwy., Ste. 100
Irvine, CA 92604
Phone: 714-875-0979
Email: Jim@ApprovedRealEstateAcademy.com
MAILING ADDRESS
Approved Real Estate Academy
PO Box 4163
Tustin, CA 92781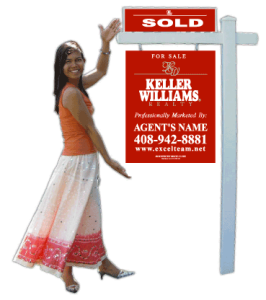 Approved Real Estate Academy
Approved Real Estate Academy
4010 Barranca Pkwy., Ste. 100
Irvine, CA 92604
Phone: 714-875-0979
Email: Jim@ApprovedRealEstateAcademy.com
MAILING ADDRESS
Approved Real Estate Academy
PO Box 4163
Tustin, CA 92781