Do it YOUR WAY Purchase Individual Items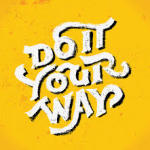 Some students want it get their Real Estate "THEIR WAY".
We understand this. You may order the items in our Pre-License Package separately.
But please note that when you add every thing up our Pre-License Package is the best method of preparing for the California State Exam!
One course
$89.00 + $9.00 Shipping
Format #1: Online Courses
Real Estate Principles Online
Real Estate Practice Online
Real Estate Finance Online
Format #2: Traditional Courses with textbooks
$89.00 + $9.00 Shipping
Real Estate Principles
Real Estate Practice
Real Estate Finance
Which is better: Textbooks or On-Line?
Most of our students feel that the textbooks are better as you can mark them up and use them for a reference.   With the textbooks you get the quizzes and final exam on-line.
Multiple courses
If you enroll in two or more courses and pay for all courses at the same time, the fee is $89.00 for the first course plus only $65.00 for each additional course purchased at the same time. You will choose the courses from a drop-down menu on a subsequent screen.
| | | |
| --- | --- | --- |
| 2 courses | Online Courses | With Textbooks |
| $89.00 + $65 ($65 x 1) = $154.00 + $10.00 Shipping | | |
| 3 courses | Online Courses | With Textbooks |
| $89.00 + $130 ($65 x 2) = $219.00 + $10.00 Shipping | | |
Online Final Briefing Examinations
$40.00
Includes:
Sort and create exams by subject category
Create exams of 5, 10, 25, and 100 questions
Automatic grading with explained answers
Hide questions you previously answered correctly
Answers include links to an extensive glossary
Call, fax or email for additional information and to register:
Phone: 714-875-0979
Email: Jim@ApprovedRealEstateAcademy.com
Additional Products
Click Link for More Info
College Level Real Estate Textbooks
The Language of Real Estate Textbook
The Language of Real Estate Audio CD
Real Estate Finance Calculator
Approved Real Estate Academy
4010 Barranca Pkwy., Ste 100
Irvine, CA 92604
Phone: 714-875-0979
Email: Jim@ApprovedRealEstateAcademy.com
MAILING ADDRESS
Approved Real Estate Academy
PO Box 4163
Tustin, CA 92781